How to Buy Ethereum Online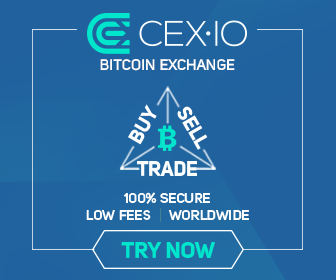 Ethereum is one of the latest cryptocurrencies on the block, but unlike many other attempts to provide the "new Bitcoin" cryptocurrency, Ethereum has managed to excel and provide an impressive range of features that have taken the blockchain concept and turned it into a new platform that allows for much greater functionality.
As most of you know, Bitcoin was started back in 2009 and gained huge amounts of growth over the years, in 2017, each of these coins are worth more than $2,500, making it the most valuable currency in the world. While many managed to get in and score big as investors, there are many who only heard about the investment opportunity long after the coin's value had reached amazing amounts.
Ethereum was launched in 2015 and includes a range of new opportunities for developers as they have included a smart contract feature that allows users to program additional feature with each transaction. This combined with the blockchain technology and being decentralized, makes it provide the same key features at Bitcoin, but simply with many new opportunities and features.
Ethereum has already become a popular trading option for many investors who believe the cryptocurrency will exceed the value of Bitcoin in months to come. We've already seen major growth over the first two years of the currency and with forecasts showing much greater value, many are hoping to ensure the market while these coins are still relatively inexpensive.
One of the primary concerns when trading Ethereum or other cryptocurrencies is safety and knowing your funds are actually being invested with Ethereum. Those of you who have done research would have found that many scammers have come with the currency, pretending to sell these coins, but end up disappearing with your cash.
Luckily, there are a few companies that have proven themselves and provide many great features such as insurance and vault options that allow users to invest together. These sites provide accurate opportunities for investors from around the world and provide a platform where detailed information can be accessed.
Below, we look at 2 of the most popular cryptocurrency trading companies that allow users to buy and sell, trade, and access informative information about their investments. Both these companies have been licensed and are trusted by thousands of users who have already taken advantage of the Bitcoin and Ethereum investment opportunity while also having the ability to trade with these coins and use their online wallet for secure and anonymous transactions.
Coinbase 
Coinbase is our first recommendation as it has been in the market since 2012, offering users professional services and the ability to buy and sell, trade, access their merchant software, and much more from one easy to use interface. The service is available in 32 countries, and transactions valued at over $20 billion has been completed through their trusted platform. In fact, over 8 million users have taken advantage of their services, making it one of the biggest, most successful, and most trusted platforms in the world.
When it comes to trading options, Coinbase provides a range of features to choose from. Members can either buy and sell Ethereum itself, which is completed instantly. Therefore, you'll never need to wait for another user to sell their coins before your transaction is completed. In 2016, the company also included their GDAX option that allows you to trade Bitcoin, Ethereum and Litecoin against other international currencies. Furthermore, the site also includes a merchant tool and a developer platform for added convenience for businesses.
For those of you interested in investing with multiple members, Coinbase has included a vault option that gives all the members of the account access but requires everyone to approve transactions by signing for it. This means no single member has rights on all the funds as everyone needs to sign. They have also included a 48-hour waiting period that boosts security.
Coinbase provides a mobile platform where members have the opportunity to access their accounts via mobile that includes smartphones and tablets. All smart devices can access the site with their browser and those using iOS, and Android devices can make use of their apps that provide additional options and information.
CEX.io
CEX.io is one of our favourites as the site provides a great range of features, is easy to use, and highly secure. Established in 2013, CEX.io has been registered with FINCEN who ensures the site offers secure and trustworthy options. These include the requirement of ID verification by all members before coin or Ethereum can be purchased, which forms part of their Anti-Money Laundering and Know Your Customer features. Members are required to provide particular documents before transactions are possible, including photos of the card used to purchase Ethereum and Bitcoin.
CEX clients are presented with an easy to use interface that allows transactions to be completed immediately. Therefore, you'll never need to wait for another member to sell coins before your transactions are completed. The minute you press purchase, the coins are added to your account, and the same thing happens when coins are sold. To process this feature, a small fee is added to your transaction.
Members can use their buy and sell option for both Bitcoin and Ethereum that includes a range of easy to use options to choose from. To buy, simply select the buy option, which provides various USD, EUR, GBP, and other currencies that can be used to see how much Ethereum or Bitcoin you can buy. Below the fixed values, members can enter values they desire to spend or the amount of Ethereum they would like to buy. Thus, making it very easy to see just how much you'll need to deposit. The sell section works the same way, allowing users to see what they Ethereum is worth as a whole or simply a part of it.
Moreover, the site also includes a trading platform where trading can occur with the biggest and most well-known international currencies. For example, you can trade ETH/USD, ETH/GBP, and many others. Margin trading has also proven popular among members as they can trade with more cash than what's currently available.
10 reasons to play Poker at BetOnline in 2019
2019 seems to be the year poker players search for a new poker site to …
Read more
UK And EU Poker Players Should Check Out The New One Time Poker Website
Most poker players in the European Union and United Kingdom may not be …
Read more
Latest Ignition Poker tournaments
The good thing about Ignition poker tournaments is that you have the c …
Read more
Poker Night In America Debuts New Live Poker Show Featuring Celebrities
Poker Night in America is introducing a new poker show format on CBS, …
Read more